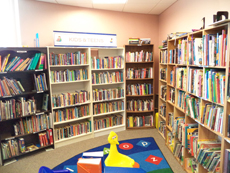 The Friends of the Cumberland Public Library are a non-profit corporation established in 1973 and dedicated to expanding the library's usefulness by helping to inform the public of its resources and services and insuring proper recognition of the library's educational and cultural goals. The Friends also raise funds to purchase equipment and materials that the library would not otherwise be able to purchase. They are governed by an Advisory Board that meets the first Wednesday of the month, September through June.
In 1997, the group received the Annual Friends Group Award from the Coalition of Library Advocates for their dedication to Community Outreach. In 2005, they won COLA's William E. Reeves Award for their fundraising efforts. In 2007, they won an award for their outstanding Book Store!
In 1998, the group celebrated their 25th Anniversary with a year long series of programs.
The Friends generously sponsor the Museum Pass Program for which they purchase passes to 15 area museums and attractions such as Roger Williams Park Zoo, the Providence Children's Museum and the Boston Museum of Fine Arts. These passes can then be borrowed by library patrons for free or discounted admissions.
The Monastery Reader, their yearly newsletter, celebrated it's twentieth anniversary in 2008. It includes information about the Friend's, library programs, special events and new services at the library. The Reader is free to Friend's members.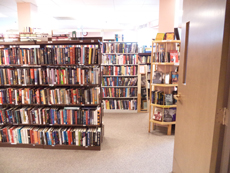 Fundraising activities: The Friends have held a variety of fundraisers over the years including Book & Bake Sales, Antique Appraisal Days, Concerts and more. Their Friends Book Store is open Thursday evenings from 5:30 - 7:30 and Saturday mornings from 9:30 - 12:30. The bookstore is located in the Hayden Center on the south side of the Library. All proceeds go toward purchasing programs and materials for the library. In 2016 the Friends' Bookstore passed the $150,000 mark in sales! And no book costs more than $1.00!
Get involved! The Friends can always use more help. Fill out this simple application and join today. The satisfaction of helping your library is priceless. To find out more about the Friends or ask a question send them an email. Our Friends are truly amazing!